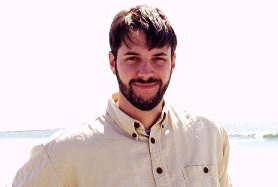 OTTAWA, ON, December 16, 2003 – Atlantis Scientific Inc. (ASI) welcomes Kevin Jones to its family, who has been hired as Project Manager. Working within the Research and Development Group, Kevin will be mainly responsible for the management of the GlobWetland Information Service Project, a contract recently awarded to the ASI led consortium by the European Space Agency (ESA).
"Kevin brings several years of project management experience to this position, and has been working to deliver innovative projects using Canadian earth observation and information technology for end users in south and south east Asia. Creating user relevant applications derived from space based technology is a quality which we recognized as very valuable to ASI and the GlobWetland Project team.
Commenting on his appointment, Jones said: "I am very excited to have the opportunity to join Atlantis, and lead the execution of this newly awarded contract. Having worked for several years in bringing the benefits of Canadian technology to developing countries, I look forward to working with the Wetland Management community, and the highly skilled GlobWetland team to create valuable, operational end products to support the management of Wetland ecosystems around the world. I also look forward to applying my experience in developing new markets for ASI based on value added projects such as the GlobWetland Information Service."
Since its incorporation in 1981, Atlantis Scientific Inc. (ASI) has established itself as a world leader in the areas of signal processing, radar remote sensing, and related software development. Today ASI develops and markets a variety of COTS software packages for radar data processing. In addition, the company's service department EOServ provides value-added support to clients that choose not to invest in the software itself. Products available through EOServ include digital elevation models, land subsidence maps, wetlands mapping and a variety of other Remote Sensing derived information products.